We are Search Engine & Social Media Experts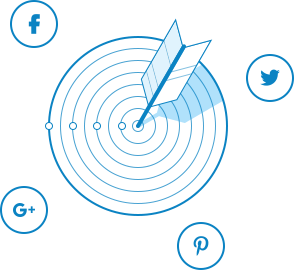 Your Search Engine Optimization (SEO) Experts
At its core, WDC is a search engine optimization and online marketing agency specializing in search friendly web design and development. We've developed a strong reputation for consistently producing top-ranking organic search engine positions for ROI-driven keywords that drive conversions.
Been slapped by a Google Penalty? No worries, we can help with that, too. Plus we're experienced with website audits, link pruning and preparing successful penalty reconsideration requests.
No matter what state your website is in currently, we'll help you improve its online visibility and boost its search rankings.
Professional Website Designers
In additional to SEO, WDC is also a full-service marketing agency staffed to take on website design, development, social media, user experience (UX) and branding. We handle digital marketing campaigns from start to finish, ensuring they're search engine friendly, user friendly, and that they meet your business objectives.
Why Choose WDC?
We help your website dominate the search engines through smarter online marketing.
We create, develop and manage 'customer first' websites that make dollars and sense.
We build brands (and stories) that sell your core strengths.
We offer affordable and customized SEO and website design packages.
You're never locked into long term contracts—you're free to cancel services with 30 days' notice.
Mid- to enterprise-size businesses are our specialty.
We work with companies in all industries – ecommerce retail, service oriented, business intelligence, sporting goods, hospitality, information technology companies, celebrities, and more.
Ready to get started? Claim your free quote today!
Websites we've created for customers
Families Matter
Our responsibilities: Search Engine Optimization, Content Marketing, Content Marketing, Social Media Marketing
Lynx Ridge Golf Course
Our responsibilities: Website Design & Development, Search Engine Optimization, Social Media Marketing
Blink Restaurant
Our responsibilities: Usability Experience Analysis, Website Design & Development, Search Engine Optimization, Social Media Marketing